Harvest Mania
Funny Farms!


---
How to make a screenshot of your Funny Farm:
Have your farm showing on the screen
Hit the Prt Scn (Print Screen) button on your keyboard (above arrow keys, beside Scroll Lock and Pause/Break)
Open your favorite Photo/graphics program (or Windows Paint - Start... Programs... Accessories... Paint)
Choose Edit... Paste... from the menus
Edit as desired (crop borders, black out chat, if desired)
Choose File... Save As... please save as .jpg (JPEG) if possible, make note of where you're saving it (My Documents, My Pictures, etc)
Email the picture to Princessa!
Join the PMBs on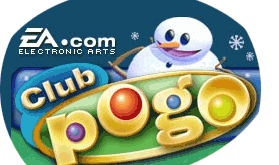 Ask one of us for a FREE 5-Day Guest Pass! No strings attached!
---
Webmaster@mewonderfulme.com
Copyright © 2004 mewonderfulme.com - All rights reserved.

Brought to you by